The athletes support and follow up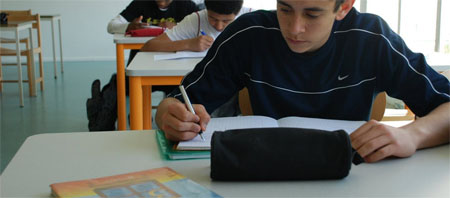 When they enroll in a program, the athletes are given the possibility to carry out three different projects :
· academics
· sport performances
· personal fulfillment
Those three projects are closely connected and require from athletes a strong personal commitment.
To succeed, they receive a strong support from a high qualified staff : head of the department of high level sports, coaches, counsellors, academic counsellors, doctors, nurses, physiotherapists, psychologists, dietician, podiatrist, and from the teaching staff at school.

Adapted accomodation
· sports facilities
· twin room with shower
· adequate and varied diet on the menu at the cafeteria
· medical centre
· library
· IT room
· Playroom, TV room
· Classrooms
A comfortable quality life is ensured 7 days a week ( except during school holiday ) :
· boarding supervised by counsellors
· academic follow up ensured by the head of the department in close cooperation with the teaching staff, the support teachers, the academic counsellor and the counsellors.
· Transportation to the schools
· Computers
· Library
· Different festive celebrations ( Halloween, Christmas … )